Tracey Kulb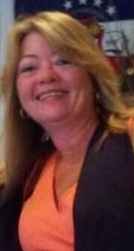 Profile
Gloucester County and the surrounding areas are great places to live and work, which is why Tracey chose to call it home. A lifelong resident of Paulsboro, Tracey has the drive for what it takes to be a successful Real Estate Agent.  Real estate is a passion for Tracey, and it is easy to see why so many clients have called Tracey for help buying and selling.
Tracey has been a part of the Harvest Realty family for over 10 years. She isn't just passionate about helping families find their next home, she loves being a part of it all.
When Tracey isn't in the office or out in the field, you'll often find her with 1 or all of her 3 Grandchildren.